Reno Heat Pump Service
Keeping Homes in Northern Nevada Comfortable
When it comes to keeping your home comfortable all year round, it's essential to have a reliable and efficient heat pump. That's where Cool Breeze HVAC comes in. Our licensed, insured heat pump Technicians offer comprehensive HVAC services to keep your system running smoothly at every point. As a local business, we take pride in giving back to our community, and this includes offering honest, ethical services to every one of our customers.
Why Call Our Heat Pump Technicians?
Been in business since 2003
We're a local, family-owned and -operated company
We offer free estimates & a satisfaction guarantee
We can provide repairs same day
Heat Pump Repairs, Replacements & More
A thorough inspection is the first step in any heat pump service. Our experienced technicians can inspect every component of your heat pump system to get to the root of any issues that exist. Once we've identified the problem, we can provide you with a detailed quote as well as a consultation on recommended repairs. Once we get to work, we'll work efficiently to get your heating system back up and running in no time.
If complex repairs won't be enough, or won't be worth the cost, our furnace Technicians can help you find and install the best replacement option, ensuring that your new heat pump fits your needs and budget. At every step of the process, we're committed to providing top-notch, friendly services to our clients. We want you to feel confident in your heating and cooling systems, and know that they will be reliable no matter the weather conditions you face.
Give us a call at (775) 535-7192 or contact us online to get a free quote or book a service. Let us take care of your heat pump needs.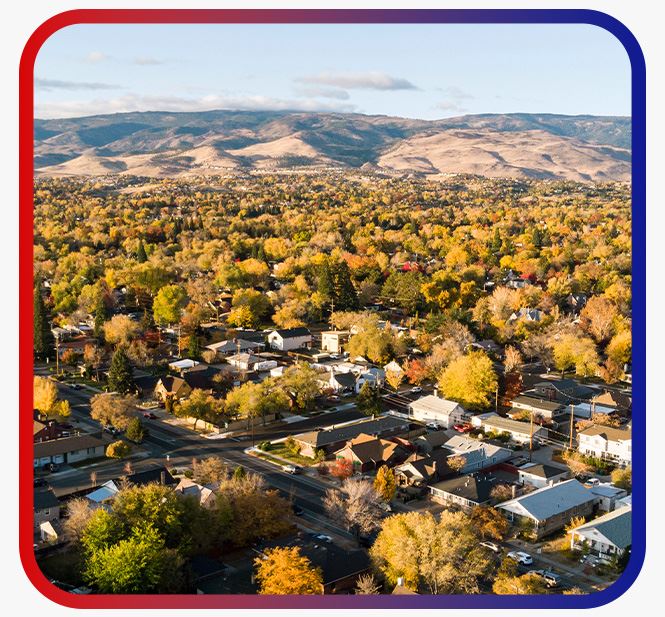 Your Local Heat Pump Experts
Work with a Customer-Focused HVAC Company
Our mission is to deliver the best furnace services available in Northern Nevada. We will take the time to listen to your concerns, answer any questions you may have, and provide transparent pricing for our services. We offer honest rates, financing options, and exceptional customer service. See for yourself what quality workmanship with a satisfaction guarantee would look like for your home and year-round comfort.
We Put Our Customers First
See What They Have to Say About Our Service
"Cool Breeze was professional and fast. I have lived here since 2005 and have used several of heating and cooling services. Cool Breeze is by far the best and the most efficient!"

- Kim K.

"They provided a quick response and repaired my furnace for a fraction of what it would've cost me using some of the other well-known HVAC companies in Reno. Will certainly use them for all my HVAC issues from now on."

- Brock B.

"Great job done in a timely manner. Everyone was very professional and respectful. Cool Breeze is an excellent company and I will definitely recommend them to anyone who needs HVAC services."

- Debbie P.

"They were professional, knowledgeable, and provided quick service. Highly recommend and will be using Cool Breeze again."

- Alfredo C.

"Great service. I'm very impressed with the technician and the company."

- Joe C.

"The service technician was very knowledgeable and saved us a lot of time and money by recommending only the services we need."

- Paul M.

"Dustin and Kyle were extremely professional and knowledgeable. They explained everything to me and completed the repair well before the estimated timeframe. I highly recommend them!"

- Taylor L.

"I was able to get quick service for a furnace replacement including an estimate and installation. They were very helpful."

- Dan N.