Residential AC Repair in Reno
Call
(775) 535-7192

for Same-Day AC Repairs in Northern Nevada

Is your air conditioner not running as well as it should be? Are you experiencing higher electricity bills than normal? Don't let a malfunctioning AC unit disrupt your comfort at home. For professional AC repair in Northern Nevada, turn to Cool Breeze HVAC. We offer same-day service for most HVAC repairs, and each of our AC services is backed by decades of industry experience. We've helped thousands of residential customers in Reno and the surrounding areas with their AC repair and replacement needs.
Why Call Our AC Repair Technicians?
Same-day repair services
24/7 availability for HVAC emergencies
Tens of thousands of customers served
We're a local, family-owned and -operated company
Our AC repair Technicians understand how much discomfort and stress a faulty air conditioner can lead to; we provide the prompt, reliable services you need to fix any AC problem. Call (775) 535-7192 now to request service.
Our Reno Air Conditioning Repair Services
Our experienced team will first conduct a thorough inspection of your AC unit to identify any underlying issues. Once we diagnose the problem, we will provide you with a detailed quote and a consultation on how to best proceed. We offer a range of repair services, from simple pump replacement to a comprehensive rewiring of your AC unit. We also offer air conditioning maintenance services to prevent any small or potential issues from becoming larger problems down the road.
In some cases, repairs just won't be enough. If you need to replace a beyond-repair AC unit, or you want to upgrade an outdated one, we're the experts to call. We can have your entire cooling system replaced in as little as three days. When we arrive, our Technicians can then remove the old unit and install the new air conditioner for you all in one go. We can provide you with any information you need to make sure you get the most out of your AC unit.
Turn to Our Licensed, Insured & Highly Recommend AC Repair Technicians
At Cool Breeze HVAC, our mission is to provide the best AC repair services in Northern Nevada. Since 2003, we have prioritized our customers' comfort, from the initial consultation to the lasting solutions we provide. For us, our customer's emergency is our emergency. If you need prompt air conditioning repairs with a satisfaction guarantee, you can rely on our local experts. We're ready to provide your AC solution.
Contact us at (775) 535-7192 today to request a free estimate, schedule an appointment, and experience the highest quality of service for your residential AC repair needs.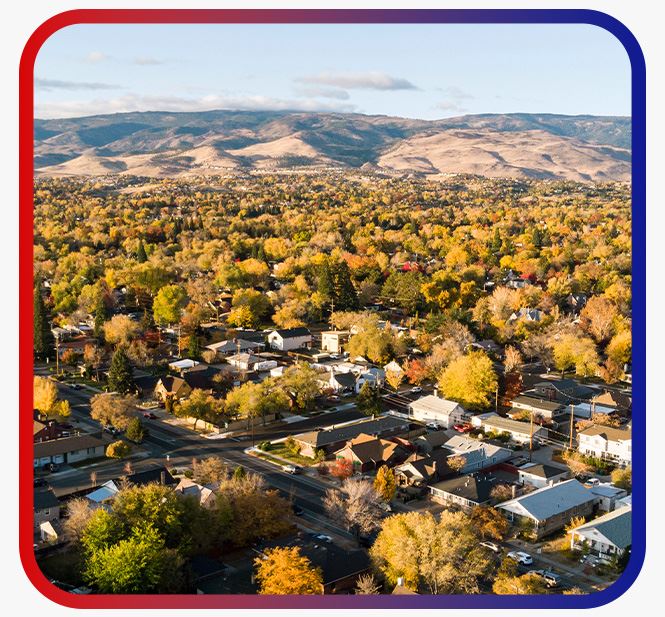 Your Local AC Repair Experts
Keeping Your Family Cool & Comfortable
When you hire Cool Breeze HVAC, you can expect stellar customer service and high-quality workmanship. We pride ourselves on our friendly and professional approach to every job we take on. We listen to our customers' needs and concerns, and if there are any issues, you can come to our shop to speak with our company's owner directly.
Our AC specialists also stand behind our work. We get the job done right the first time. But if you are not completely satisfied with our work, we will do what we can to make it right.
We Put Customers First
See What They Have to Say About Our Service
"Cool Breeze was professional and fast. I have lived here since 2005 and have used several of heating and cooling services. Cool Breeze is by far the best and the most efficient!"

- Kim K.

"They provided a quick response and repaired my furnace for a fraction of what it would've cost me using some of the other well-known HVAC companies in Reno. Will certainly use them for all my HVAC issues from now on."

- Brock B.

"Great job done in a timely manner. Everyone was very professional and respectful. Cool Breeze is an excellent company and I will definitely recommend them to anyone who needs HVAC services."

- Debbie P.

"They were professional, knowledgeable, and provided quick service. Highly recommend and will be using Cool Breeze again."

- Alfredo C.

"Great service. I'm very impressed with the technician and the company."

- Joe C.

"The service technician was very knowledgeable and saved us a lot of time and money by recommending only the services we need."

- Paul M.

"Dustin and Kyle were extremely professional and knowledgeable. They explained everything to me and completed the repair well before the estimated timeframe. I highly recommend them!"

- Taylor L.

"I was able to get quick service for a furnace replacement including an estimate and installation. They were very helpful."

- Dan N.