Reno AC Installation Services
Residential AC Installation for Northern Nevada
If you're considering getting a new air conditioner installed, you want to make sure you're getting the best service possible. If a sudden AC malfunction is forcing you to get a new unit installed quickly, then you also need experts who can provide the fast response that you need. That's where Cool Breeze HVAC comes in. Our team of licensed, insured HVAC Technicians is dedicated to providing top-quality service to ensure your satisfaction. We take pride in our work, ensuring it is done with a friendly and honest approach.
Why Choose Us for Your Air Conditioner Installation? We:
Have helped tens of thousands of customers before
Are a locally owned, family-run HVAC company
Have been trusted and recommended since 2003
Offer a satisfaction guarantee on all our work
Contact us at (775) 535-7192 today to request a free estimate, schedule an appointment, and experience the highest quality of service for your residential AC repair needs.
Our Air Conditioner Installation Services
We've been working throughout Northern Nevada for decades, and we have the foremost experts when it comes to selecting and installing the ideal air conditioner for your lifestyle. The first thing we would do is look at your entire property and determine which parts you frequent the most. If for example, you own a 4/4 house and use every room consistently, then chances are you will need an entire HVAC system installed.
However, if you're living in a smaller area, then often a space air conditioner will work. Once we've had a consultation on the best model for your needs and you've decided on an AC unit, we can start on the heavy work.
Don't worry about getting rid of or uninstalling your old air conditioner. We can take the old one out and off your hands when we bring in your new unit and get it installed. At every step, you can count on our Technicians being professional, courteous, and helpful. We aim to work quickly and efficiently to minimize any disruption to your daily routine, delivering hassle-free air conditioner installation.
Call (775) 535-7192 today to request your free estimate and to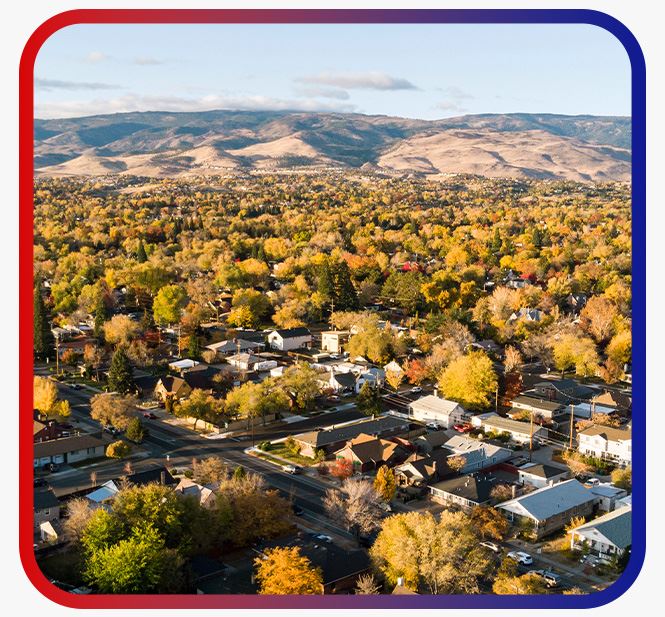 Your Local AC Installation Experts
Don't Wait Until the Heat of Summer to Get Your New Air Conditioner Installed
We have been in the HVAC industry for two decades and counting. We stay up to date with the latest technologies and advancements in the field to ensure we're providing the best possible service to our customers. We also know how to find the perfect unit for each customer's needs and budget, then provide the professional installation required to ensure that the new air conditioning unit will be reliable and long-lasting.
At Cool Breeze HVAC, customer satisfaction is our top priority. We strive to exceed expectations with every installation we do, and we're always available to answer any questions or concerns you may have. Our job is to help you enjoy a cooler, more comfortable home, and we get the job done right the first time around.
We Put Our Customers First
See What They Have to Say About Our Service
"Cool Breeze was professional and fast. I have lived here since 2005 and have used several of heating and cooling services. Cool Breeze is by far the best and the most efficient!"

- Kim K.

"They provided a quick response and repaired my furnace for a fraction of what it would've cost me using some of the other well-known HVAC companies in Reno. Will certainly use them for all my HVAC issues from now on."

- Brock B.

"Great job done in a timely manner. Everyone was very professional and respectful. Cool Breeze is an excellent company and I will definitely recommend them to anyone who needs HVAC services."

- Debbie P.

"They were professional, knowledgeable, and provided quick service. Highly recommend and will be using Cool Breeze again."

- Alfredo C.

"Great service. I'm very impressed with the technician and the company."

- Joe C.

"The service technician was very knowledgeable and saved us a lot of time and money by recommending only the services we need."

- Paul M.

"Dustin and Kyle were extremely professional and knowledgeable. They explained everything to me and completed the repair well before the estimated timeframe. I highly recommend them!"

- Taylor L.

"I was able to get quick service for a furnace replacement including an estimate and installation. They were very helpful."

- Dan N.