Commercial Kitchen Ventilation
Reno Commercial Kitchen Ventilation Services
Commercial Inspections, Repairs & Replacements Throughout Northern Nevada
At Cool Breeze HVAC, we understand the importance of having proper ventilation. Keeping the air fresh and clean is a must, especially when outdoor air quality conditions seasonally worsen. That's why we take every kitchen ventilation project seriously, ensuring each of our customers gets the exceptional service they deserve. We back all of our workmanship with warranties and a satisfaction guarantee. When you need an efficient ventilation system for your restaurant or other commercial kitchen facility, we're the commercial HVAC experts you can rely on.
Why Choose Our Commercial Kitchen Ventilation Technicians?
We offer free estimates
We offer same-day repairs
Available 24/7 for emergencies
Proven commercial HVAC services since 2003
Our Commercial Kitchen Ventilation Services
Whether fans, motors, or ductwork issues are present, or we need to diagnose another component of your ventilation, we can provide a thorough inspection to get to the bottom of the matter. Our local, family-run company will then provide you with the information you need to take the best course of action from there.
Some ventilation problems run deeper than the system just needing to be cleaned. Our team will work quickly and efficiently to provide whatever repairs you need to get your kitchen up and running again as soon as possible. If you need to upgrade your ventilation system, we can provide the expert installation you need at a competitive price, including industry discounts. Our commercial kitchen ventilation Technicians want to provide the best service for the best rate.
Give us a call at (775) 535-7192 today to schedule an inspection, repair, or installation service. Let us take care of your commercial kitchen ventilation needs.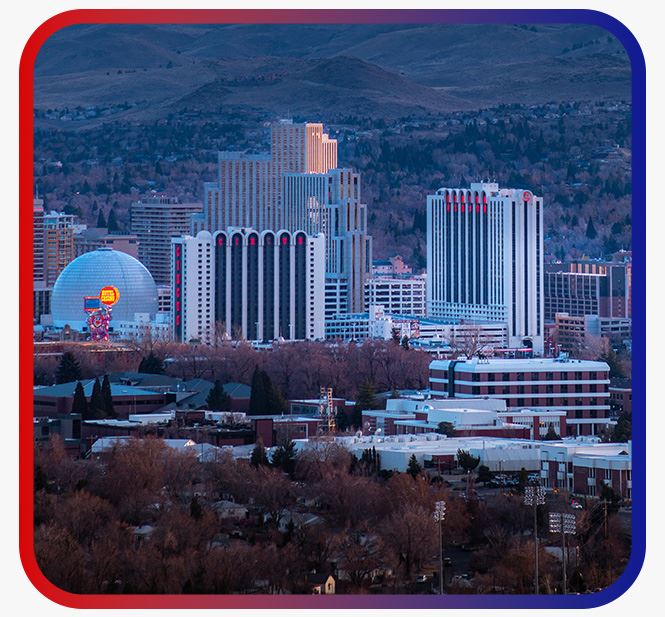 Your Local Commercial Kitchen Ventilation Experts
Our Technicians Take Pride in Our Work
Cool Breeze HVAC is committed to providing our customers with the highest level of service. This of course includes delivering the best solutions and results possible, but it also means delivering those solutions as discreetly and quickly as possible too, so that we minimize any disruption to your business. Find out more today about how we can exceed your expectations.
We Put Our Customers First
See What They Have to Say About Our Service
"Cool Breeze was professional and fast. I have lived here since 2005 and have used several of heating and cooling services. Cool Breeze is by far the best and the most efficient!"

- Kim K.

"They provided a quick response and repaired my furnace for a fraction of what it would've cost me using some of the other well-known HVAC companies in Reno. Will certainly use them for all my HVAC issues from now on."

- Brock B.

"Great job done in a timely manner. Everyone was very professional and respectful. Cool Breeze is an excellent company and I will definitely recommend them to anyone who needs HVAC services."

- Debbie P.

"They were professional, knowledgeable, and provided quick service. Highly recommend and will be using Cool Breeze again."

- Alfredo C.

"Great service. I'm very impressed with the technician and the company."

- Joe C.

"The service technician was very knowledgeable and saved us a lot of time and money by recommending only the services we need."

- Paul M.

"Dustin and Kyle were extremely professional and knowledgeable. They explained everything to me and completed the repair well before the estimated timeframe. I highly recommend them!"

- Taylor L.

"I was able to get quick service for a furnace replacement including an estimate and installation. They were very helpful."

- Dan N.