Duct Cleaning Services in Reno
Licensed & Insured Duct Cleaning Technicians Serving Northern Nevada
Ducts that are dirty and contaminated can cause poor air quality and even have the potential to lead to health issues. It's time to call Cool Breeze HVAC for thorough and reliable duct cleaning services in Northern Nevada. With our decades of experience and highly trained HVAC Technicians, we are dedicated to improving the air quality of your space and restoring your peace of mind. As with all of our work, we back all of our duct cleaning services with a satisfaction guarantee.
What Sets Our Duct Cleaning Experts Apart?
We're a locally owned, family-run company
We've served tens of thousands of customers in Nevada
We back all of our work with a satisfaction guarantee
We provide same-day repairs
We offer free estimates
Enjoy Cleaner, Healthier Air in Your Home
Our team will start with a thorough inspection of your duct system to identify any areas that need attention. This can save you time and money by targeting specific areas that need cleaning or repair, rather than conducting a full-system cleaning unnecessarily.
After inspecting your ducts, we can use specialized tools to remove any debris, dust, and other contaminants from your duct system. Our experts can also provide repairs to your duct system as needed, sealing gaps or breaches that could allow pests or other foreign objects to enter your ductwork. Whatever it takes to get the job done right, we will make sure your duct system is functioning properly and efficiently so that you can enjoy clean, healthy air.
Don't wait until poor air quality affects your health or productivity. Contact us at (775) 535-7192 today to schedule your duct cleaning service.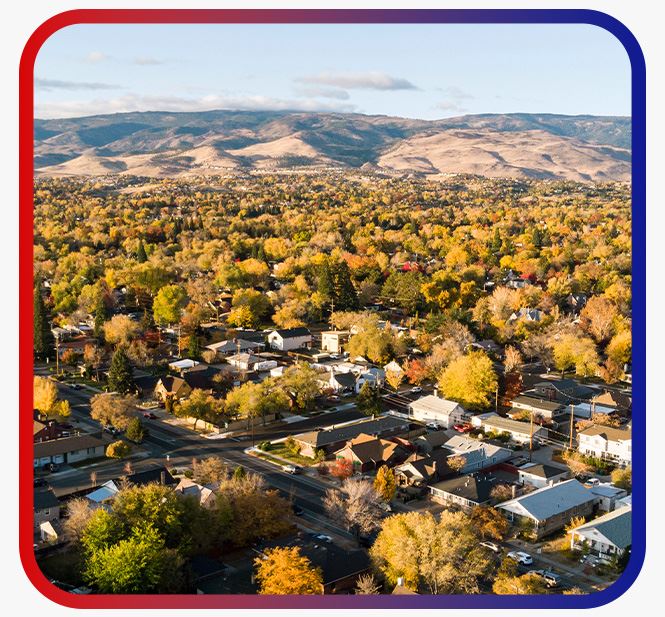 Why Choose Cool Breeze HVAC?
Exceptional Duct Cleaning, Every Time
Our team of local experts is fully licensed and insured, and we understand the importance of clean air for your health and well-being, which is why we're dedicated to delivering the highest quality duct cleaning services to our customers.
In addition to our top-quality service, we also offer prompt responses, online specials, and guaranteed workmanship. Our Technicians are committed to completing each job quickly and efficiently without sacrificing quality. We are ready to work with your schedule and budget to provide the exceptional duct cleaning service you need, when you need it.
We Put Our Customers First
See What They Have to Say About Our Service
"Cool Breeze was professional and fast. I have lived here since 2005 and have used several of heating and cooling services. Cool Breeze is by far the best and the most efficient!"

- Kim K.

"They provided a quick response and repaired my furnace for a fraction of what it would've cost me using some of the other well-known HVAC companies in Reno. Will certainly use them for all my HVAC issues from now on."

- Brock B.

"Great job done in a timely manner. Everyone was very professional and respectful. Cool Breeze is an excellent company and I will definitely recommend them to anyone who needs HVAC services."

- Debbie P.

"They were professional, knowledgeable, and provided quick service. Highly recommend and will be using Cool Breeze again."

- Alfredo C.

"Great service. I'm very impressed with the technician and the company."

- Joe C.

"The service technician was very knowledgeable and saved us a lot of time and money by recommending only the services we need."

- Paul M.

"Dustin and Kyle were extremely professional and knowledgeable. They explained everything to me and completed the repair well before the estimated timeframe. I highly recommend them!"

- Taylor L.

"I was able to get quick service for a furnace replacement including an estimate and installation. They were very helpful."

- Dan N.