Reno Air Distribution System Services
Sanitation Services & Installation for Air Distribution Systems in Northern Nevada
Your customers and employees spend a significant amount of time at your business, and it's important to ensure that they're breathing in clean air. A dirty air distribution system can cause health problems such as allergies, respiratory issues, and even sick building syndrome. If you want to provide a healthy and safe environment for everyone inside of your business property, Cool Breeze HVAC is here to help you. We have delivered commercial HVAC services throughout northern Nevada for decades. We can provide air distribution system sanitation for any business, big or small.
Our Air Distribution System Services
Our Reno HVAC Technicians will start by inspecting your air distribution system to identify any potential problems. Once we've completed the inspection, and determined any need for cleaning or repairs, we'll be ready with the advanced equipment and expertise it takes to remove pollutants from your air distribution system. Our cleaning process starts by removing all particles from the system, before scrubbing everything with a sanitizing solution and letting it dry.
If you need an air distribution system installed or a current system needs extensions installed, our specialists can help you. We understand the impact that clean air can have on your business, and we're committed to ensuring that your air distribution system is functioning at its best. Don't let a dirty or polluted air distribution system affect your business's health or reputation. Our team would be happy to answer any service questions you may have and to provide a free estimate.
Reach us today at (775) 535-7192 to schedule an air distribution system inspection or sanitation service.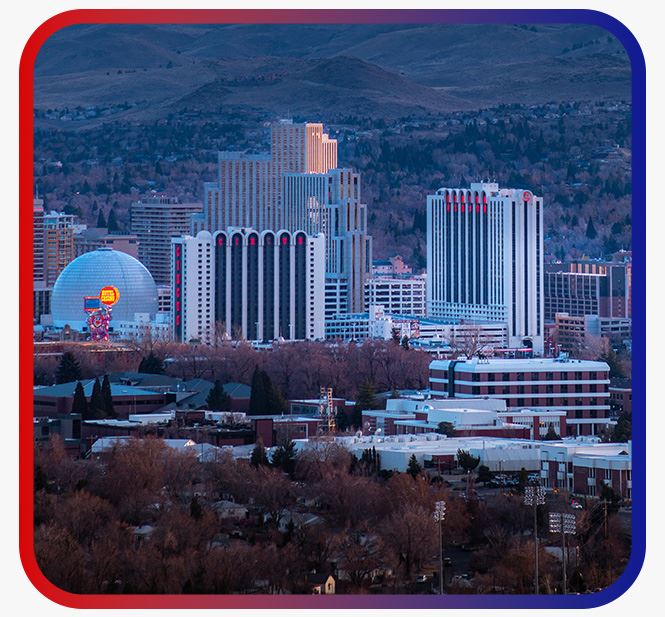 Your Local Air Distribution System Experts
Licensed & Insured Commercial HVAC Technicians
At Cool Breeze HVAC, we prioritize our customers' satisfaction and work hard to exceed their expectations. Our local, family-owned company has the knowledge, skill, and integrity to handle any air distribution system sanitation project. Additionally, we offer competitive pricing and industry discounts. Find out how we can help you save money while getting the best service possible.
We Put Our Customers First
See What They Have to Say About Our Service
"Cool Breeze was professional and fast. I have lived here since 2005 and have used several of heating and cooling services. Cool Breeze is by far the best and the most efficient!"

- Kim K.

"They provided a quick response and repaired my furnace for a fraction of what it would've cost me using some of the other well-known HVAC companies in Reno. Will certainly use them for all my HVAC issues from now on."

- Brock B.

"Great job done in a timely manner. Everyone was very professional and respectful. Cool Breeze is an excellent company and I will definitely recommend them to anyone who needs HVAC services."

- Debbie P.

"They were professional, knowledgeable, and provided quick service. Highly recommend and will be using Cool Breeze again."

- Alfredo C.

"Great service. I'm very impressed with the technician and the company."

- Joe C.

"The service technician was very knowledgeable and saved us a lot of time and money by recommending only the services we need."

- Paul M.

"Dustin and Kyle were extremely professional and knowledgeable. They explained everything to me and completed the repair well before the estimated timeframe. I highly recommend them!"

- Taylor L.

"I was able to get quick service for a furnace replacement including an estimate and installation. They were very helpful."

- Dan N.