Commercial Refrigeration Services in Reno
Cost-Effective Service for Commercial Refrigeration Systems in Northern Nevada
At Cool Breeze HVAC, we provide commercial refrigeration services to help businesses keep their food products fresh, preventing any costly spoilage. We also provide quick, efficient services, as we understand how any downtime can result in significant losses for your business. That's why we make ourselves available around the clock for emergencies, and we can provide same-day repairs.
Our Commercial Refrigeration Technicians Also Offer:
Decades of industry experience
Free estimates
Payment plans & financing options
A satisfaction guarantee on all our work
Your Commercial Refrigeration Technicians
We can handle any issue with your refrigeration system, whether it's a minor repair or a full system replacement. Our Reno commercial HVAC Technicians bring the expertise and equipment it takes to get the job done right the first time.
First, we can assess your refrigeration system for any underlying issues that could compromise its effectiveness, and to ensure we get to the root of the problem, so that way repairs provide a full solution, not just a masking of symptoms. Our inspections are comprehensive, and whatever issues we identify, we can provide you with a detailed quote and recommendations for necessary repairs or upgrades. From quick fixes to complex repairs and full-scale installations, we can make sure you have a refrigeration system that is energy-efficient, durable, and reliable.
Contact our team online or by phone to schedule an appointment, to learn more about our services, or to request a free estimate. Call (775) 535-7192 today.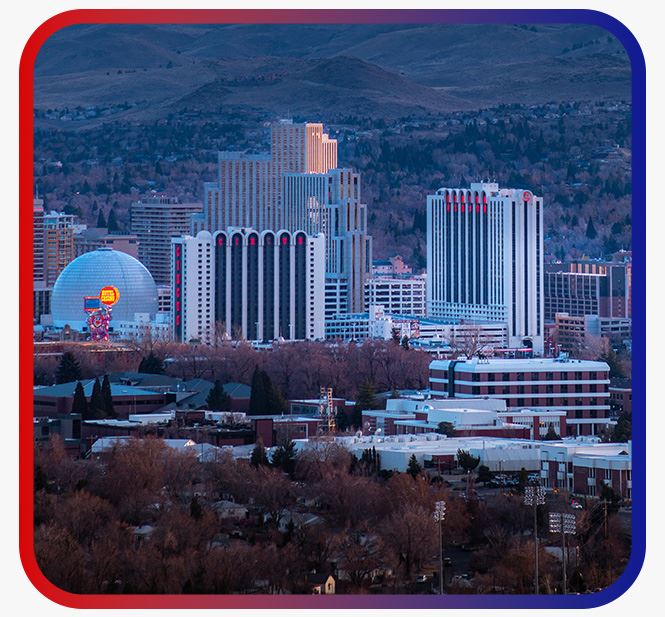 Your Local Commercial Refrigeration Experts
Trusted Commercial HVAC Technicians Since 2003
Whatever condition your current system is in, whether it simply requires professional maintenance or it needs extensive repairs, Cool Breeze HVAC is here to prolong the life of your refrigeration system. Our team is known for high-quality, efficient services that help businesses get back up and running swiftly with minimal disruption. We keep our services cost-effective too. Find out how we can provide your commercial refrigeration solution.
We Put Our Customers First
See What They Have to Say About Our Service
"Cool Breeze was professional and fast. I have lived here since 2005 and have used several of heating and cooling services. Cool Breeze is by far the best and the most efficient!"

- Kim K.

"They provided a quick response and repaired my furnace for a fraction of what it would've cost me using some of the other well-known HVAC companies in Reno. Will certainly use them for all my HVAC issues from now on."

- Brock B.

"Great job done in a timely manner. Everyone was very professional and respectful. Cool Breeze is an excellent company and I will definitely recommend them to anyone who needs HVAC services."

- Debbie P.

"They were professional, knowledgeable, and provided quick service. Highly recommend and will be using Cool Breeze again."

- Alfredo C.

"Great service. I'm very impressed with the technician and the company."

- Joe C.

"The service technician was very knowledgeable and saved us a lot of time and money by recommending only the services we need."

- Paul M.

"Dustin and Kyle were extremely professional and knowledgeable. They explained everything to me and completed the repair well before the estimated timeframe. I highly recommend them!"

- Taylor L.

"I was able to get quick service for a furnace replacement including an estimate and installation. They were very helpful."

- Dan N.